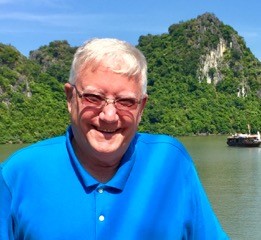 Rick Tennant – Co-Owner/Travel Advisor
Rick has been in the business of planning dreams, adventures and experiences for the last 22 Years. His credentials include being awarded the honors of a CTC (Certified Travel Consultant), MCC (Master Cruise Consultant) and an AS Degree in World Travel Management. Rick's real passion is for planning cruises and vacations with first-hand experiences with tropical destinations especially to the Pacific (Tahiti, Fiji, Hawaii, Australia, and New Zealand). He also has vast knowledge and experiences throughout the islands of the Caribbean, Mexico, Costa Rica, Korea, Japan, Vietnam, Thailand, Cambodia, Peru, South Africa, and Europe. Rick also specializes in Ocean and River cruising, Romance vacations and special occasion travel, Honeymoons, Independent and all-inclusive vacations. Family, Friends, and Generational travel, escorted tours, and group travel.
Isn't it time to stop dreaming and go? What's on YOUR bucket list?

909-342-9700